Five Teams Will Compete to Transform Their Finances for $10,000 Prize
April 5, 2011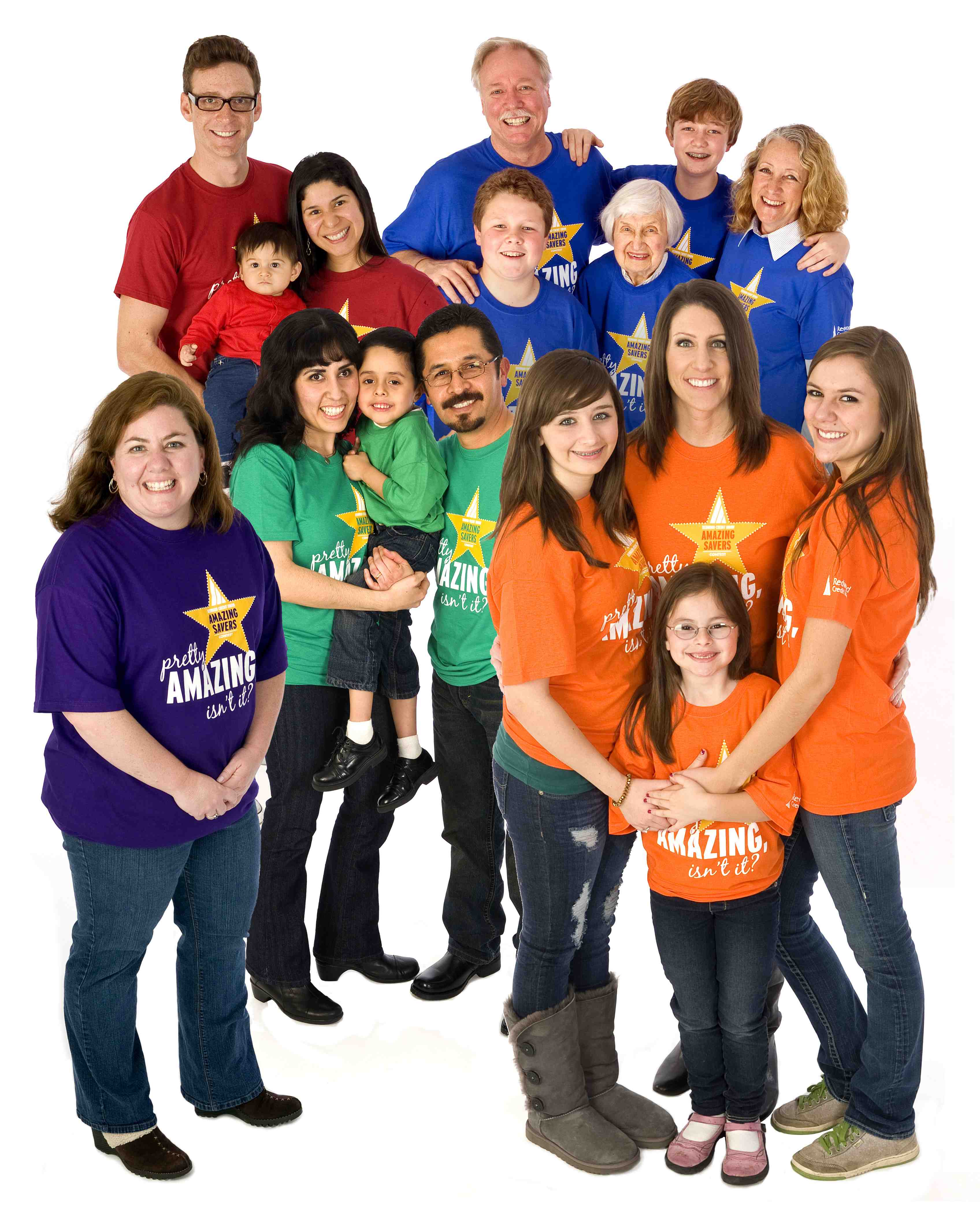 Redwood Credit Union (RCU) has announced the selection of five contestants for their Amazing Savers contest. These five contestant teams will compete to win $10,000 by transforming their finances in 2011.
The contestants are:
Blue Team: Angela and Tom Campbell from Sebastopol, local business owners working to provide for their teenage sons' educations, support their live-in mother and save for a stable retirement.

Green Team: Cecilia and Juan Flores and their young son from Santa Rosa, seeking to create a livable budget and save money to create a sound future for their family.

Red Team: Priscilla and Dawid Jaworski from Santa Rosa, a young couple with a toddler seeking ways to save and invest to take care of their growing family.

Purple Team: Jennifer Lynch from Corte Madera, a teacher who struggled with job loss, but is looking for ways to budget wisely and build savings now that she has found full-time employment.

Orange Team: Sharon Van Patten from Ukiah, a single mother raising three daughters while she worked to earn her degree, who wants to model good money management for her children.
Each Amazing Savers team will meet regularly with an RCU financial coach who will help them create budgets, reduce debt, and transform their finances so that they can save more and improve their financial future. Progress will be chronicled online through contestant and coach blogs at www.rcuamazingsavers.org and everyone in the community is encouraged to follow along for tips and guidance on how to transform their own finances and save money.
Followers of the contest will also be able to cast their vote for the contestant they believe has made the most progress. At the end of the year, the contestant who has made the greatest overall improvement to their finances will win $10,000 toward their financial goals.
"Redwood Credit Union is committed to helping people achieve financial wellness, and we're excited to introduce the Amazing Savers contest as a way to energize our Members and communities about managing their money," said Anne Benjamin, RCU's Executive Vice President & Chief Operating Officer. "Not only will this be an amazing learning experience for the contestants, but we believe everyone can benefit from learning to save more, reduce debt and find financial freedom through the Amazing Savers contest."
Redwood Credit Union is a full-service, Member-owned financial cooperative with 15 Northern California branch locations, plus a one-stop auto-purchasing center. The Credit Union offers complete banking services including free checking, savings and deposit accounts, auto and home loans, business services, commercial and SBA lending, credit cards, financial management and retirement planning, insurance and a variety of online services. For additional information, please call (707) 545-4000, toll-free at 1 (800) 479-7928, or visit www.redwoodcu.org.