---
G
O LOCAL was honored to be the Top Gun Sponsor of the Santa Rosa Chamber's 2015 Showcase Sonoma.
With the event theme "Take Flight With Local Business", our top sponsor position billed us as "Top Guns".
To rise to the occasion, GO LOCAL had a blast of an exhibit up front and center with five fabulous underwriting sponsors, and the exhibit signage was designed and supplied by Eastman Graphics.
Huge thanks to these five GO LOCAL member underwriting sponsors:
There were nearly 100 exhibits, highlighting the brightest business leaders from the most dynamic companies in Sonoma County.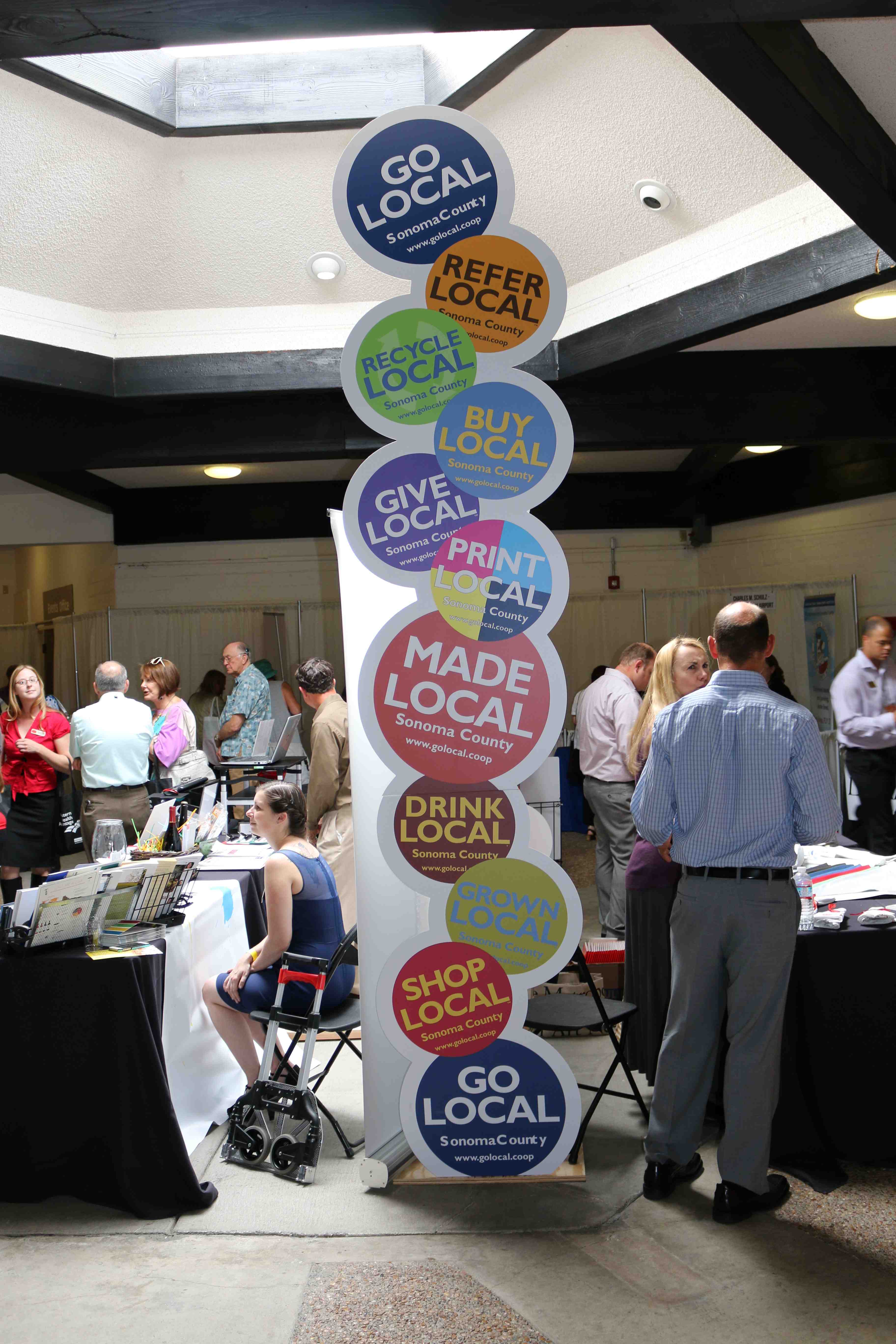 Hundreds of folks came by the GO LOCAL Top Gun booth area, learned about our member offerings, and entered our drawing for valuable items from GO LOCAL and the sponsoring members including an ergonomic chair, a custom logo floor mat, custom brochures, custom banners, gift certificates, and more!