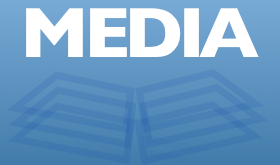 ---
---
This article written by Robert Digitale appears on the Press Democrat site. Read the full story.
---
"We really are a county of small businesses, almost micro businesses," said Ben Stone, executive director of the Sonoma County Economic Development Board.
---
The county also scores high for the market share of its independently owned stores. Sonoma ranked 14th of 363 U.S. metropolitan areas based on the health of its independent retail sector, according to a 2011 study by the American Booksellers Association.
The study, which measured the market share by community of major retail chains, ranked the county second for independent store activity in California behind San Jose and first among all U.S. metro areas with a population of 250,000 to 500,000.
The high ranking speaks to the character of the county, said Terry Garrett, a spokesman for the GoLocal cooperative, a collection of 300 county businesses and nonprofits that tout the benefits of supporting local businesses.
"It shows a legacy of community support for independent businesses," Garrett said. "And it shows a legacy of entrepreneurism among local business people."
---
Sonoma State University economics professor Robert Eyler said that entrepreneurial spirit will be key to the future of the county's economy.
"We need to expect in Sonoma County that any growth to come over time is going to be dominated by the growth of small business," Eyler said.
Small business owners today sound a common theme: opportunity. Opening a business gave many a chance to forge a new lifestyle and to make a difference in the lives of their customers.