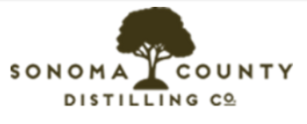 ---
ROHNERT PARK, CA- February 28, 2017- The American Craft Spirits Association (ACSA) at their annual conference on February 17, 2017 awardedSonoma County Distilling Company, CA their most prestigious award to date. The whiskey-focused craft distillery located in Rohnert Park was awarded BEST OF CLASS- WHISKEY and a GOLD Medal for their Sonoma Straight Rye Whiskey Cask Strength. This is the first major award for the distillery who produces rye, wheat and bourbon whiskeys in the heart of Sonoma County.
Entries were submitted from 39 states in the U.S. in six main categories: Whiskey, Gin, Rum, Vodka & Grain Spirits, Brandy, and Specialty Spirits. In addition to the Best of Class Distinctions, the judging panel awarded 20 Gold, 66 Silver, and 222 Bronze medals. To view a complete list of winners, visit ACSA website at www.americancraftspirits.org.
Sonoma County Distilling's Rye is a unique whiskey made of unmalted rye grown in Canada and rye malt from a hand-selected maltery in the United Kingdom. No corn or barley is used to highlight a pure rye profile. Double-distilled in traditional copper pots stills over a direct-fire, then placed in new charred American oak barrels, the whiskey is aged no less than two years, and no additional proofing was done so as to release this bottling at cask strength.
"This is our biggest award so far and I thank everyone who made this happen. There's so much gratitude for the hard work of our team and the family of people who support us. We take this award home to proudly display in our tasting room as a reminder of why we do what we do each day. Every aspect of our distillation process is done in-house with intention and authenticity. We take great pride in how our whiskeys are crafted, striving for them be a reflection of our roots in California, and more importantly, capitalizing on the amazing terroir of Sonoma County." -Adam Spiegel, Owner/Head Distiller, Sonoma County Distilling Company
---
About Sonoma County Distilling Company
Founded in 2010, Sonoma County Distilling Company is now considered one of the pioneers in craft whiskey-making in California. The distillery practices a grain to glass philosophy with production handled in-house including the milling, mashing and fermentation, direct-fired copper alembic pot distillation, American oak barrel aging, bottling and labeling. Using traditional direct-fire copper pot stills, combined with the coastal climate and their refined barrel program to craft their distinctive style, this confirms their commitment to producing unique, world-class whiskeys. For more information, visit www.SonomaCountyDistilling.com.
---
About American Craft Spirits Association
ACSA is a registered non-profit member-owned trade group representing the U.S. craft spirits industry and was created to elevate and advocate for the community of craft spirits producers. Members vote for the fifteen democratically elected representatives who make up the Board of Directors. This Board collectively works to govern the ACSA in a transparent, responsive manner and in accordance with their bylaws. For more information, visit www.americancraftspirits.org.