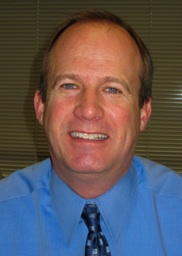 ---
Todd Sheffield of Community First Credit Union
GoLocal Member since 2009
What is your fondest memory of living in Sonoma County?
Just recently, I took a picnic to a winery, sipped great wine, and enjoyed a spectacular view. What a great way to spend an afternoon, essentially in your back yard.
Describe what you experience as the greatest treasure of Sonoma County.
Mountain biking in Annadel Park. We made it to Lake Ilsanjo –– the long way. Nobody else was there ... It was like being in the middle of nowhere, right here in town.
What for you defines 'quality of life'?
Quality of life includes the right mix of commerce, opportunity, care for the environment and activities that benefit all –– such as open space and great local eateries.
What gets you really excited about your business?
There are so many examples right now of financial institutions behaving badly. We've always done what's right for our Members. It is fun to be the guys in the white hats, who have always treated people as friends and neighbors, and with trust.
Thinking about your business, what keeps you up at night?
The steep drop in housing prices has made housing affordable again. And that's good. But that drop has added stress to some of our borrowers and some risk to our loan portfolio.
If you could have one wish come true for Sonoma County, what would it be?
Smoothly paved back roads for my weekend bike rides.
What is your favorite quote or motto?
There are exceptions to every rule.
What or who do you most admire in Sonoma County?
Anyone who looks out for others, and not just himself.
What brought you to Sonoma County?
Those (once) smoothly paved back roads! I moved here in 1988 because I knew it would be a great place to raise a family. Sonoma County has maintained its high quality of life, and is just about the perfect size (the amenities of a metro area, but with a rural atmosphere –– the best of both worlds).