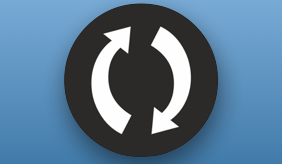 ---
"You can't connect the dots looking forward; you can only connect them looking backwards. So you have to trust that the dots will somehow connect in your future. You have to trust in something - your gut, destiny, life, karma, whatever. This approach has never let me down, and it has made all the difference in my life."
Steve Jobs
---
GO LOCAL Bucks are circulating around Sonoma County
We're connecting dots in a local project that has been slowly working for the past few years. We weren't always sure when it would gain traction, but we have lots of faith and intuition that we're doing something worthwhile.
Sustaining Technologies' (ST) and GO LOCAL team members Janeen, Philip, Reavis and Terry began getting paid partially in GO LOCAL bucks (GLB) and spending them with GO LOCAL member businesses that issue and receive them.
In case you don't know what GO LOCAL bucks are, watch this short video that explains it.
Several years ago ST founders Derek Huntington and Philip Beard cooked up the idea of 'spendable rebates' conveyed through digital card readers and plastic cards linked through the internet to form a network. It was conceived as a way for locals to support local businesses in order to drive local economic growth and help cardholders save a little money in the process.
In fact the idea that spawned GO LOCAL Rewards Card created two functions; a local digital currency called GO LOCAL bucks, and a loyalty component much like visit punch cards used by businesses.
---
Local currencies certainly aren't new, but circulating and transacting them in a digital form is.
---
Up until March 2012, the only way GLBs were put into circulation was when a merchant issued GLBs to cardholders as a reward for buying from them. Sustaining Technologies, which is the GO LOCAL managing member and creator of the Rewards Card concept and software, started receiving GLBs as payment for fees from merchants to operate the Rewards network. And now Sustaining Technologies' (ST) members receive GLBs as compensation.
As ST and its members spend GLBs with participating merchants, the merchants in turn will issue them back to cardholders, pay ST for fees and eventually spend them with one another.
Team member Terry Garrett said, "In the past week, I bought my groceries at Community Market, my spices from Savory Spice Shop and my lunch from Gaia's Garden with GO LOCAL bucks. It was truly exciting to be able to spend this local currency that we created with all my favorite merchants."
"I bought my groceries at Community Market and a gift from Kindred Fair Trade Handcrafts with my bucks", says Janeen Murray, also a team member.
This is the first stage of local currency development and the creation of a mutual credit clearing consortium. It may take years to cultivate the credibility and trust needed to make this kind of venture successful on a larger scale. And by successful, we mean increase the quality of relationships between local residents, businesses and organizations so that a greater share of buying and selling occurs among locals. When that happens more of our wealth stays here and is put to work building an even better quality of life in Sonoma County.
Many thanks to all the Rewards cardholders and merchants who are making this grand socio-economic experiment possible. Stay tuned for progress reports.