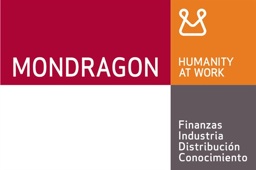 ---
Yesterday's experience (9/23) added to the sense of hopeful progress gained at Arantzazu. We were guests at the Mondragón University (MU) campus in the town of Oñati, about 10 minutes' drive from here. Our hosts were students and faculty coaches of an exciting two-year-old program housed in MU's Business Department, called "Degree in Entrepreneurial Leadership and Innovation." The program is patterned after another recent academic newcomer, the Finnish "Team Academy" (TA) model in which students work as autonomous teams for the entire duration of their undergraduate study, designing "projects" and products which they then sell to businesses. In the process, they develop their business skills and leadership skills.
Integral to the program are extended visits in foreign countries. In the first year, the students went to Finland to study the TA model. Last year they came for a month (I think) to San Francisco, to meet with innovative business groups there (e.g. The Hub) and at Stanford University and Silicon Valley. Next year they're coming back to San Francisco, and later will visit India and China. (MCC firms own production facilities in those countries, so it makes sense for these MCC-connected students to gain familiarity with the local conditions, customs, and languages. Intensive study of Hindi and Mandarin are part of the program.)
And who pays for these "learning journeys"? They do, mainly with money they've earned through their innovative collaborations with local businesses! (If they can't come up with the whole amount, the Caja Laboral foundation lends them the rest, to be paid back from their future earnings.)
The team academy concept seems to be working: the 20 or 30 students we met were lively, talkative, committed, inspired. They are exercising their minds and their hearts together, as co-responsible members of long-term teams. And having fun doing it.
Next April when they're visiting the Bay Area, our GoLocal Cooperative should invite some of them here to share with us how the cooperative model has been working for them, and how they see its potential in these troubled times. Their energy is infectious, and we could use some of it.
There's one other place Mikel Lezamiz took us to that I haven't mentioned yet. It had little to do with the cooperative ownership and management model, but everything to do with Basque small-c culture. It was a cidery – like a brewery, but producing not beer but hard cider. We'd bussed first to the beautiful sea resort town of Donostia/San Sebastian, where we wandered around the beaches and enjoyed the tiny old-town streets with their ubiquitous "pintxo" bars for a couple of hours. (Pinxtos are Basque tapas – all kinds of little sandwiches and canapés.)
Then off to the cidery. Picture an ancient building with thick stone walls, huge black wooden beams holding up the ceilings, long heavy wooden tables with benches to ringed by huge vats. A worker opens a tap on a vat, and a thin stream of cider squirts out, which all the guests take turns catching in their glasses and tasting. Drink, move on, repeat. Not all the vats taste quite the same. For many guests, it's an acquired taste in any event. Definitely not sweet. But most of us had acquired the taste by the time we were halfway through dinner, served at the long tables on big shared platters: homemade sausages, then a mildly sweet omelet, then some delicious fish (cod, I think), and finally as much scrumptious steak as you still had room for. Mikel was in fine form, socializing and toasting with everyone in the group. Laughter soon became the dominant language, and we left after a couple of hours in jubilant spirits. – If any of you patient readers should join Georgia for the Praxis seminar here next year, don't miss this event. I haven't had so much fun since the last time I was here.
And if you're still reading, you've been patient indeed. I need to wrap this up and start packing. I'd like to leave you with an impression of a week well spent, picking up several ideas about how our own cooperative can improve and grow, sharing hopes and plans with 23 other like-spirited Americans, and becoming ever better friends with Ellen Brown and the redoubtable Georgia Kelly, both of whom will be valuable allies as we move forward. And I renewed my fondness for the breathtaking Basque country and my admiration of its proud, friendly people, whom I hope to visit again soon.
We'll be publishing news here on the GoLocal site about next year's seminar as Georgia pulls it together, so be watching. Meanwhile, enjoy the slide show (clickable above), and if you have any comments or questions, don't hesitate to contact us!
Eskerrik asko eta gabon. (Thanks much and good night.)
-- Philip Beard
PS: Once back in Sonoma County I'll add one more entry to this Mondragón narrative, pulling together noteworthy facts, statistics, and historical data from my notes and the various materials we received from Mikel and other presenters, and adding some of Father Arizmendiarrieta's founding insights into the large-scale meaning of the cooperative enterprise. Finally, I'll offer some ideas of my own about how we in GoLocal can strengthen our shared venture by applying more of Mondragón's lessons and techniques. I hope you'll tune in again.