About
Great line-up of local music
and tasting events at Oliver's Market Tavern in Windsor
Oliver's Market's in-store Tavern Off The Green, located in Windsor's Bell Village west of Highway 101, has more than a great seasonal pub menu and 24 rotating taps of local beer, wine and cider to offer. The Tavern is also home to series of beer, wine and live local music events.
Here is the full Oliver's Windsor Tavern schedule for May:
Tavern Friday Wine and Beer Events:
· Friday, May 3 from 5-7 PM: Peterson Winery ($2 Fee)
· Friday, May 10 from 5-7 PM: Meet the Brewery: Modern Times Brewing ($1 Off Modern Times Pints)
· Friday, May 17 from 5-7 PM: Shannon Ridge Family of Wines ($2 Fee)
Tavern Live Music Calendar:
· Every Friday from 11:30 AM – 2:30 PM: Donny Mederos and Levi Lloyd
· Saturday, May 4 from 4-6 PM – Bob and Brandon
· Saturday, May 11 from 4-6 PM – CD Thompson
· Saturday, May 18 from 4-6 PM – Ricky Ray
· Saturday, May 25 from 4-6 PM – Brian Baudoin
Tavern Location and Hours:
Oliver's Market Windsor and the Tavern Off The Green are located at 9230 Old Redwood Highway, Windsor, CA 95492. The phone number is 707/687-2050.
Store Hours: Daily from 7 AM – 10 PM.
Tavern Hours: Sunday-Wednesday: 11 AM – 9 PM with Last Call at 8:30 PM; Thursday-Saturday: 11 AM – 10:00 PM with Last Call at 9:30 PM.
Please Note: Tavern Menu is available from 11 AM – 8 PM daily.
About Oliver's Market
Established in 1988, Oliver's Market is an employee-owned, independent grocer serving Sonoma County, California from four locations in Santa Rosa (2), Cotati and Windsor. Oliver's Markets strive to offer customers the finest selection of natural, conventional, and specialty products. This mission begins with a commitment to support the community through hundreds of local partners including farmers and producers of food, beverage, and wellness products. Oliver's carries over 6,000 locally produced products, which account for 26% of sales annually. A member of the Sonoma County GoLocal Cooperative, Oliver's received "Green Business Certification" from the Sonoma County Green Business Program (2011) and a "Best Practice Award" from the Business Environment Alliance (2007). National recognition includes the Specialty Food Association's "Outstanding Retailers Award" in 2005 and 2013. Additionally, Oliver's was the featured Store of the Month in the December 2016 issue of Progressive Grocer Independent magazine and earned the 2017 Progressive Grocer Outstanding Independent Award in the multi-store category. In 2019, Oliver's won the Progressive Grocer Outstanding Independent Award for Local Focus in the multi-store category.
Locally, Oliver's has been named "Best Grocery Store" by North Bay Bohemian readers annually since 2000, and in 2015, 2016, 2017, and 2018, Oliver's won the "Best Local Produce" category in the Press Democrat's "Best of Sonoma County" awards program. In 2017 and 2018, they added "Best Local Grocery Store", "Best Butcher", and "Best Deli" to their "Best of" honors. Oliver's was named one of the "Best Places to Work in the North Bay" by North Bay Business Journal in 2016, 2017, and 2018, and received the "Inclusive Employer Award" from Down Syndrome Association North Bay in 2016. Oliver's Market became an Employee Owned Company (ESOP) and a Social Purpose Corporation in 2017. Learn more at www.oliversmarket.com.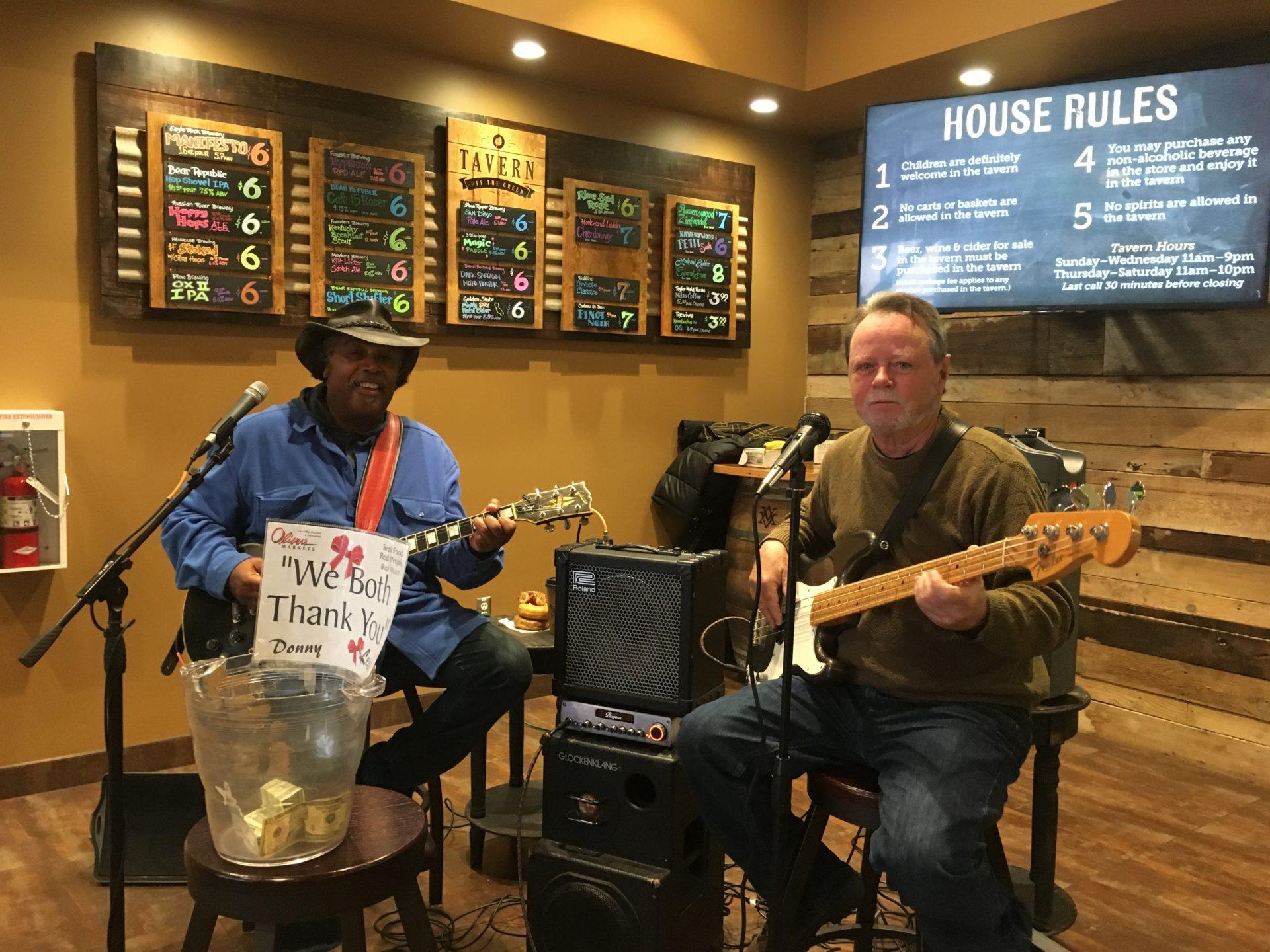 May 3, 2019 — May 25, 2019