Terry Garrett
Terry Garrett has been the co-managing member of Sonoma County GO LOCAL and Sustaining Technologies since 2009.
He also serves as a member of the Sonoma County Food System Alliance and as a board member of Sonoma County Economic Development Board and also on its Cannabis Task Force.
Prior to his work in local economic development, he published local newsweekly newspapers and magazines, and developed marketing programs for local retailers and restaurants. Currently he is co-publisher of the local food industry magazine, Made Local.
Contact: t.garrett@golocal.coop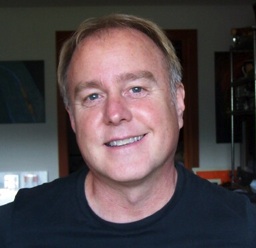 ---
Stories by Terry Garrett
Chances are you know someone who works in the "building" field. Build Local represents "building" in a broad sense -- home improvement projects, remodeling, energy conservation, landscaping, gardening, going solar and new construction. GoLocal encourages people to choose locally-owned companies first when making hiring or purchasing decisions.
Resident consumption controls 70% of the economy. Buying local packs a powerful force for economic good.
Reaching half the adult population of Sonoma County every week.
On Saturday February 15th, join the whole Farmers Guild community—from Mendocino to Sonoma Valley, Sacramento to Sebastopol—to celebrate the newest wave of farmers, ranchers and local food players here in Northern California.
The articles, videos, podcasts, and photography on the GO LOCAL web site reflect our intent to provide meaningful information to create context and continuity for local economic issues.
As a GO LOCAL business member, you're a part of a cooperative. That means you are a co-owner and "share" the GO LOCAL brand along with all the other owners.
Danielle O'Leary is the Economic Development Manager for the City of Santa Rosa. She has been working with GO LOCAL over the past year or so to find creative ways to implement import replacement theory.