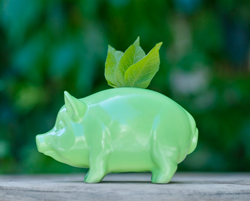 ---
Moving your money can be intimidating, especially if you are uncertain about the steps involved. Have no fear! This switch guide will help you understand the process, and knowledgeable staff will be available to assist you at whichever local bank or credit union you choose.
Step 1: Choose Your New Local Bank or Credit Union
Choosing between all of the great local banks and credit unions may be the hardest step in the switching process, as they all have great customer service and are strong supporters of the local economy.
To help you decide, click here to find a list of all GoLocal member banks and credit unions in our local business directory.
Step 2: Gather Current Account Information
Preparation is the key to making an easy transition. Find the last few months of statements from your existing account(s) or log-in online to identify all of the automatic deposits and withdrawals that will need to be updated.
Also, gather all of the documentation for your mortgage and any other loans or investments you have with your existing bank. There is a good chance you can save some money by refinancing your outstanding debt at a lower rate locally.
Step 3: Open Your New Account
The easiest way to open your new account is to go into your neighborhood branch of the bank or credit union you have chosen. Their friendly and knowledgeable staff can help you through the process.
Don't forget to bring government identification, your social security number, and your checkbook or a couple hundred dollars cash for your initial deposit.
Step 4: Transition Your Automatic Transactions
If you have direct deposit set up with your employer, ask your new institution for a direct deposit authorization form to transfer the deposits to your new account. It may take a couple of pay cycles before the change occurs, so keep an eye on your accounts to confirm when it happens.
To change automatic withdrawals, ask your new institution for several automatic withdrawal change or authorization forms. Use the list of automatic withdrawals you made and/or your recent account statements to make sure you don't miss any.
NOTE: Be sure to move enough money to your new account(s) to cover the automatic withdrawals by writing a check to yourself from the old account(s) and depositing into the new account(s).
Step 5: Close Your Old Account(s)
Leave your old account(s) open long enough to ensure outstanding checks have cleared and all of automatic transactions have been switched. Then, write a check to yourself from your old account(s) and deposit in your new account(s) to transfer the remaining funds.
Finally, be sure to follow the correct procedure for closing your old account(s). If left open, you may be hit with account inactivity fees.
Step 6: Celebrate!
Congratulations, you made a difference! Throw a party to celebrate, invite all your family and friends, and encourage them to make the switch.