About
The Sebastopol Center for the Arts is pleased to present its Art at the Source event on June 3-4 and June 10-11, 2023.
This special occasion allows everyone to visit the studios of 116 exceptional artists in Sonoma County, and see their amazing art up close.
Art at the Source is a self-guided tour of artists in their personal studios all over Sonoma County. There they'll see a variety of art work, such as painting and collage, drawing, printmaking, photography, glass art, fiber arts, sculpture, jewelry, and assemblage.
Visitors can use the free catalog to plan their own route, and follow the bright yellow signs to each artist's studio. They can find catalogs at the Sebastopol Center for the Arts, other locations in the Bay Area, or online.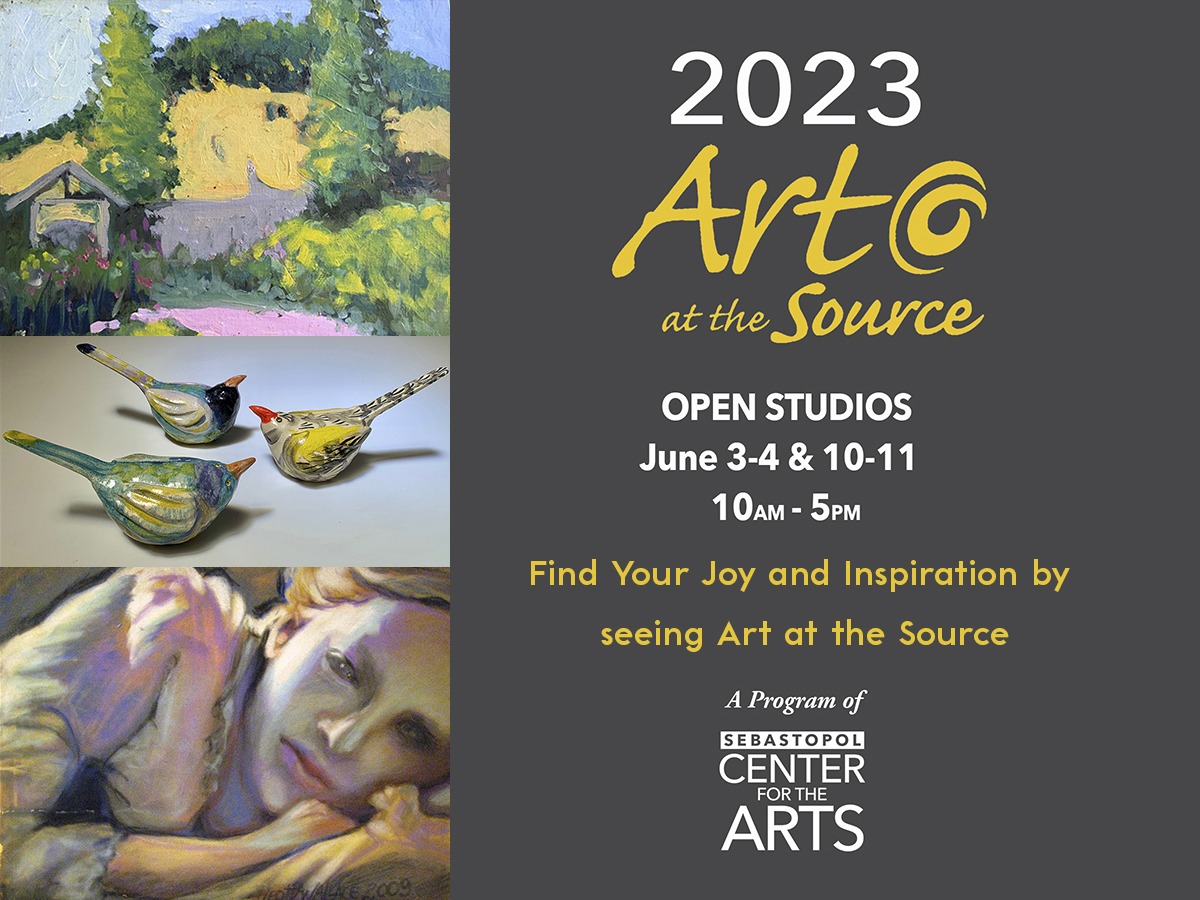 June 3, 2023 — June 11, 2023
Sebastopol Center for the Arts
282 S High St, Sebastopol, CA 95472