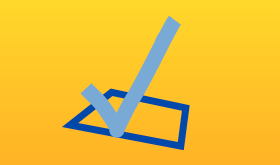 ---
Wondering if GO LOCAL membership is right for your business? Here are some of our most frequently asked questions and answers. If you don't see your question here, please contact us.
---
BECOMING A MEMBER
What is GO LOCAL?
If you want to increase your sales and feel part of the local business community, use the GO LOCAL fundamentals. GO LOCAL is a marketing organization for locally owned independent businesses. Members use a shared brand, targeted advertising, and a Rewards Card to increase sales and gain market share. Today, 430 locally owned business owners, nonprofits and public agencies are GO LOCAL members, united by one mission: creating a resilient, thriving local economy in Sonoma County that supports people and the planet through economic localization.
Who are GO LOCAL members?
GO LOCAL members are committed to growing their business and creating a more economically prosperous Sonoma County. They are business and community leaders from diverse sectors who grow their businesses and create sustainable communities through the member services that GO LOCAL offers.
Why should I join?
Go to golocal.coop/join for member benefits, testimonials, videos and links to other stories about why businesses join.
How can I take advantage of my membership?
Our member benefits is a handy list showing how you can work the fundamentals of your membership and realize value in being a member. They you can supercharge your GO LOCAL membership with our additional media offers - campaigns that reach local-loving fans.
How long does a membership last?
GO LOCAL membership is valid for a period of one year from the date you join.
How do I renew my annual membership?
The GO LOCAL team will send you a paper and electronic invoice one month before your renewal is due. You will receive an invoice and can send us a check, or to renew your membership online, log in to golocal.coop and click the Renew link in the top right of your account profile page.
I own a franchise and I would like to become a member of GO LOCAL. How can I find out if I qualify for membership?
GO LOCAL does allow some franchises which meet as set of criteria that qualify them as an independent business regarding their investment in the local economy. Contact us to find out if your franchise qualifies as a member.
Are there other ways to support GO LOCAL?
GO LOCAL has a "SUPPORTER" category for those that don't qualify to be a member but want to get just about all the benefits of membership! Contact us to find out about being a GO LOCAL Supporter.
How do I update my member directory listing or account information?
You can update your directory listing when logging in with your username to golocal.coop.
I just received my new member packet. Why is my company's name not listed in the print Pocket Guide?
We print the Member Directory twice every year, in May and November. Your listing will be included in the next issue.
---
TROUBLESHOOTING / TECHNICAL ISSUES
I forgot my password.
No problem. Click Login and enter the email address you used to register and a replacement password will be sent to you.
I can't sign in.
Click Login and Forgot Password, then enter your email address and password you used to register for an account. If you've recently changed your password, make sure you're using your most recent password. If you're still having trouble please call us at 707-888-6105 to have a GO LOCAL team member walk you through the process.
I no longer want to receive GO LOCAL emails. What do I do?
If you're a GO LOCAL member, email newsletters are the primary way that we communicate with our members. Please don't unsubscribe.
I'm not receiving GO LOCAL emails or newsletters and would like to. What do I do?
Go here to sign up for GO LOCAL newsletters.
Does GO LOCAL share my personal information?
We will not sell your non-public personal information to any third party unless such third party is performing services for or on our behalf and is bound by an obligation of confidentiality (like our newsletter management service). However, we are a marketing and referral network, and will forward your contact information to other members when it's requested for referral purposes.
---
GO LOCAL NETWORKING
What opportunities do I have to get more involved with GO LOCAL?
Visit one of our monthly Refer Local lunchtime meetings.