---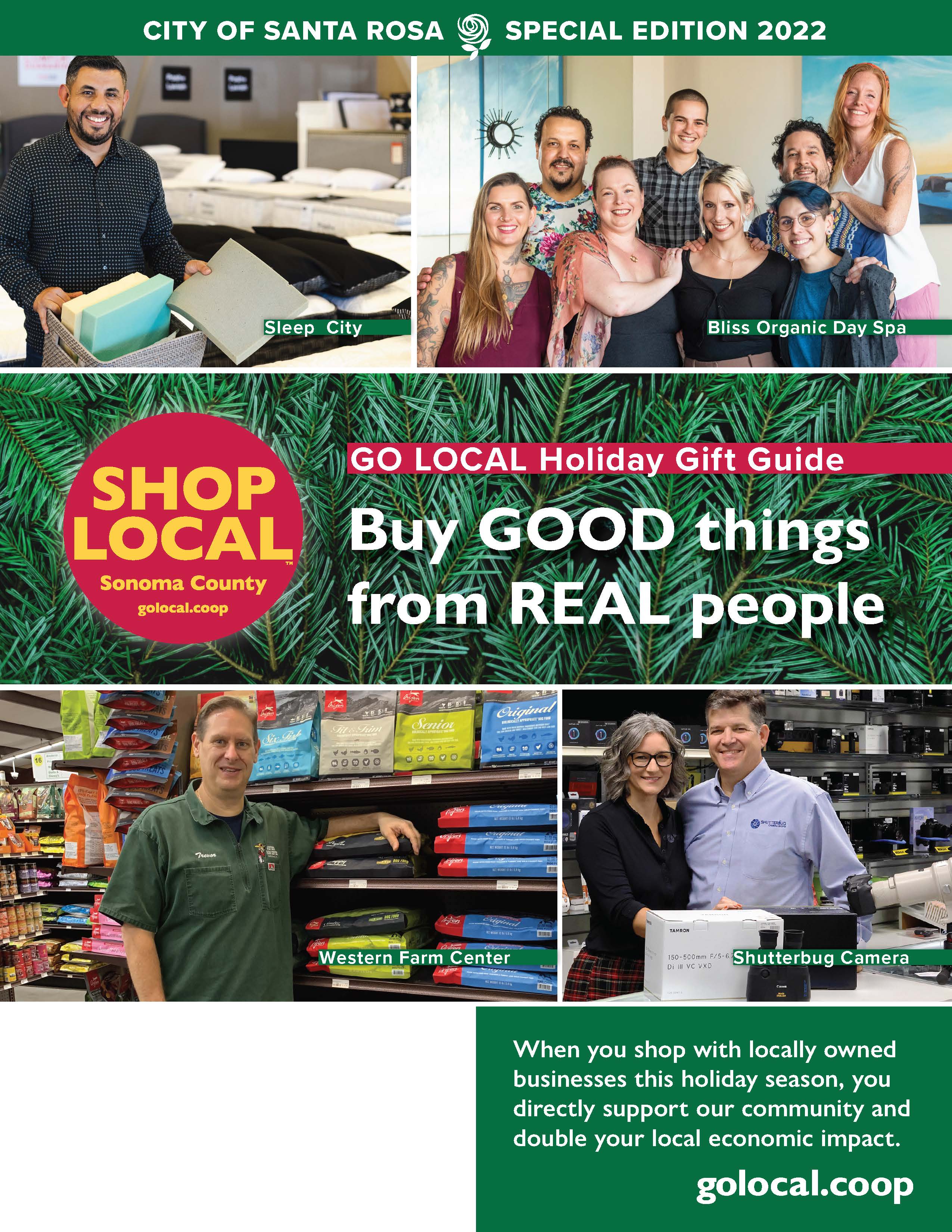 Use direct mail in a whole different way to reach local holiday shoppers - in a high-quality publication, with a positive community focus, and without the high prices.
GO LOCAL business members can claim a featured profile in our popular Holiday Direct Mail Gift Guide, delivered directly to the mailboxes of 24,000 highest income Santa Rosa households the week of Thanksgiving, 2023.
Ad submission deadline: October 12th, 2023
Full page profile $1450
Half page profile $850
Full page premium: Inside front cover & Back cover $2250
---
"Corrick's is incredibly grateful to the City of Santa Rosa and GO LOCAL for their support of local businesses through the Holiday Direct Mail Magazine and similar programs. This particular mailer has had definite visibility in the community. Our customers, both new and old, have actually brought in the publication or mentioned it as their resource of information about the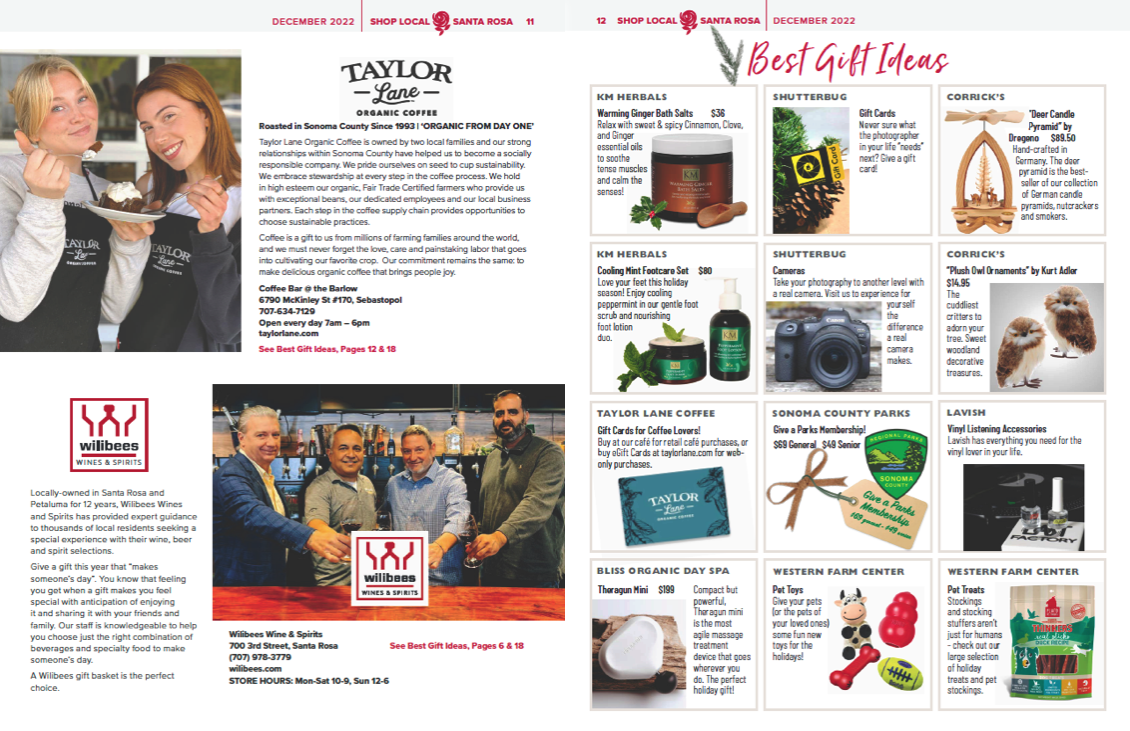 Downtown. Thanks for your support."
- Keven and Jeri Brown, 4th generation owners, Corrick's
"...hands down the best advertising investment we made in 2020.. the ad in the Shop Local insert (Holiday Direct Mail Magazine) gave us great exposure and brought numerous new customers to our store when we reopened in November. Many customers walked in with the shop local ad in hand excited to have learned about us and our upcycled fire hose products. Thanks again GO LOCAL for making things like this happen!"
- Steffen Kuehr, Sonoma USA and TekTailor
---
For more info and to reserve, contact Janeen Murray - 707-888-6105 ext. 2 or j.murray@golocal.coop
---
Flip through our 2022 Direct Mail Holiday Magazine online here:
See GO LOCAL's full holiday media offerings here.