---
Being in the GO LOCAL Pocket Guide is an easy way to reach people who have an affinity for local businesses.
Like all GO LOCAL media opportunities, it reaches a qualified customer. There's no waste, just highly receptive folks picking up the guide who support local businesses and nonprofits.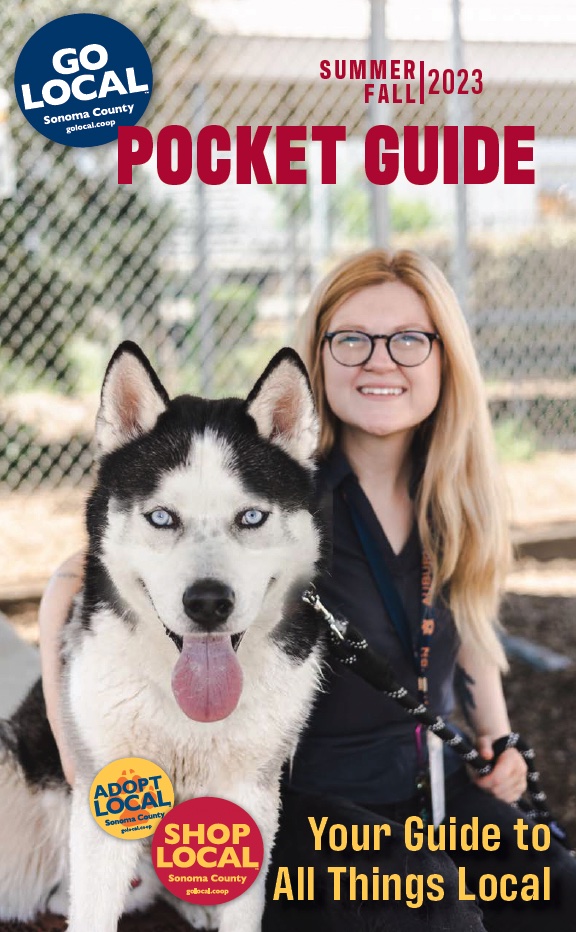 Pocket Guides are picked up by local shoppers in racks at high-traffic grocery and retail locations.
The list of locations shifts, but a partial list of rack locations includes: Andy's Market, Bear Republic Lakeside, Community Market Sebastopol and Santa Rosa, Copperfield's locations, Corrick's, Cozy Plum Bistro, Dahlia & Sage Market, Epicenter, Friedman's Petaluma & Santa Rosa, Grocery Outlet Rohnert Park, Habitat for Humanity ReStore, Lola's Market, Molsberry's, Oliver's Santa Rosa, Cotati & Windsor, Pacific Market Sebastopol & Santa Rosa, Penngrove Market, Shelton's Natural Foods, Washoe House, Western Farm, Wilibees, and more.
View the current Summer/Fall '23 edition as an online flipbook at the bottom of this webpage.
Pocket Guides are also available in smaller quantities at dozens of
retail stores, personal services/salons, automotive repair, chambers and visitors centers, banks, restaurants & coffee shops including
these GO LOCAL rewards merchants
.
The Pocket Guide is published twice per year, with 10,000 copies per printing.
Winter/Spring Edition 2023-2024 circulates December through May.
Summer/Fall Edition 2024 circulates June through November.
That's a total annual readership of 60,000. It's a handy print reference for EXCLUSIVELY locally owned businesses in Sonoma County. It's also published online as a flipbook (at the bottom of this page). In addition to listings and ads, you'll also find editorial and infographic pages about why it's important to support local businesses and nonprofits.
---
Three Ways You Can Be Seen in the GO LOCAL Pocket Guide:
1. FREE DESCRIPTIVE LISTINGS
All current members get a FREE listing that includes:
Business/Nonprofit name
Address (or city if no physical location), Phone number, Website
Rewards offer (if you have one)
All members ALSO get a 10-word description as part of their listing. We'll write your description, or you can submit your own. Submit your own 10-word description here.
2. EXCLUSIVE ADVERTISING
Only members can be there in full color when locals flip through it.
AD PRICING:
Half page ad, horizontal only - $425
Full page ad - $685
Full page premium ad - $845 (pending availability; inside front cover, page 3, inside back cover & back cover.)
Full 2-page ad spread - $1250
We'll create your ad for you - add a $75 design fee
3. GET ON THE COVER, OR IN A HALF PAGE MEMBER SPOTLIGHT
The hitch is that the GO LOCAL team selects which members are featured! We don't sell these spots. :)
---
WINTER/SPRING AD DEADLINE
RESERVATIONS, AD SUBMISSIONS + PAYMENT DEADLINE: October 5, 2023
PUBLISH DATE: November 10, 2023
SUMMER/FALL AD DEADLINE
Reservation Deadline: April 25, 2024
Ad Submission & Payment - Final Deadline: May 1, 2024
Publish Date: May 30, 2024 (approximate)
---
AD SIZES & ARTWORK INFO
FULL PAGE AD
Full Page / Live type + content area: 4.5" horizontal x 7.625" vertical
Trim Size: 5.25" horizontal x 8.5" vertical
Full Bleed: 5.5" horizontal x 8.75" vertical
HALF PAGE AD
Trim Size: 4.73" horizontal x 3.88" vertical; NO BLEED.
TWO FULL PAGE AD SPREAD
Full Page / Live type + content area each page: 4.5" horizontal x 7.625" vertical
Trim Size: 10.5" horizontal x 8.5" vertical
Full Bleed: 10.75" horizontal x 8.75" vertical
Instructions for PDF artwork submission:
turn ALL fonts into outlines / paths; embed all images.
NO crop marks or registration marks
convert RGB images into CMYK before placing in layout; save layout in CMYK mode
For ads produced by GO LOCAL, there is a $75 production charge. Merchant to provide logo, image(s), ad copy, and any desired fonts. Production includes an initial proof with one set of changes before ad is finalized. Additional design work is available at added cost.
---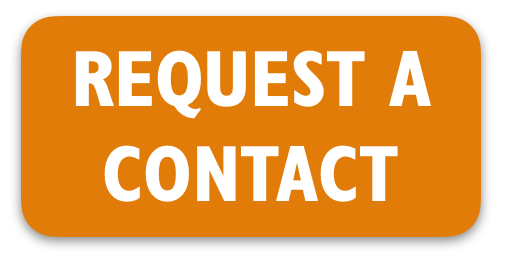 Flip through the Summer/Fall 2023 Edition of the GO LOCAL Pocket Guide below.
Find full business listings with more detail here.
Pick up a free print copy in racks at one of these retailers.