---
Reach Sonoma County Viewers
GO LOCAL is now offering a Streaming & Cable TV ad package that reaches Sonoma County locals across their devices.
Let Them Know Your Business is Locally-Owned
Spots are designed to help make your business stand out and to be recognized as a locally-owned business. GO LOCAL will brand the spots on both ends and give the reasons why shoppers should choose locally-owned businesses first.
The commercials can be produced from still images with effects and voice overs at no cost to you. If you want to kick it up a notch and spend a little, a professional camera crew will come to your business and shoot a custom broadcast-quality video for the commercials.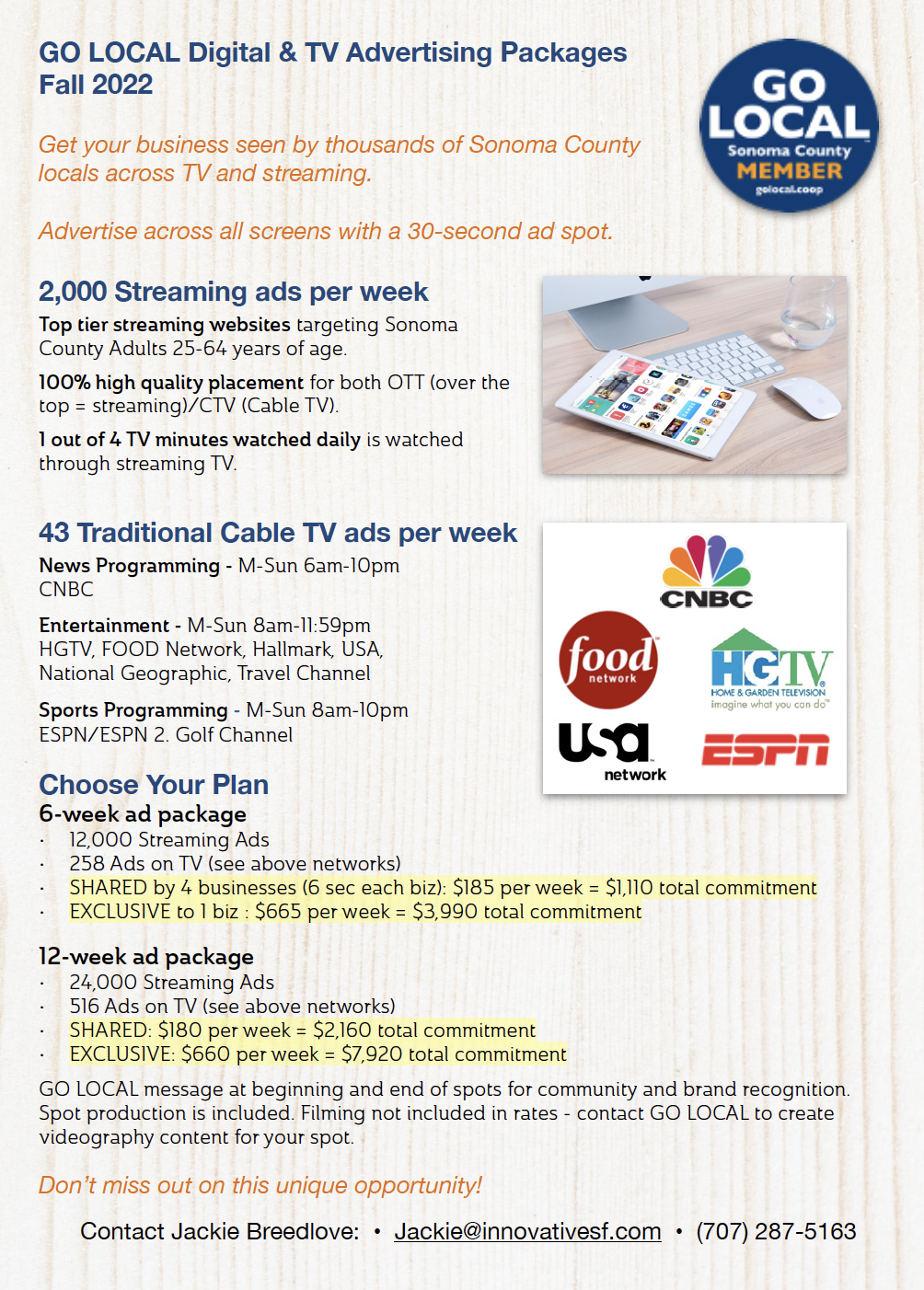 There are targeted plans for Wine and Food, Home and Garden, Professional Services as well as a plan for a general consumer audience.
Also, you can choose your coverage area to be aired Sonoma County-wide or in Santa Rosa only.
---
Contact our TV partner:
Jackie Breedlove, Innovative Advertising, (707) 287-5163, or jackie@innovativesf.com
Download this PDF detailing the packages and prices.