Derek Huntington
My work in the community began at the age of 14, when I became a swim instructor at the Sonoma County Family YMCA. By 16, I was coordinating the entire Y swim lesson program while helping hundreds of people each year develop healthy bodies, minds, and spirits through swimming. My work with the YMCA continued while attending San Diego State University, where I earned a Bachelor of Science in Finance and a Minor in International Politics in December 2005.

Upon returning from San Diego, I promptly acquired my Series 7 & Series 66 Securities Licenses and officially began my journey as an investment professional. My passion for the local economy and local businesses led me to be one of the main organizers of the Sonoma County relocalization effort, and, in the fall of 2008, to co-found the Sonoma County GoLocal Cooperative. I have proudly served as President of the GoLocal Board ever since.

I also commit significant energy to Santa Rosa American Little League as Communications Director on the Board and a perennial team manager/coach.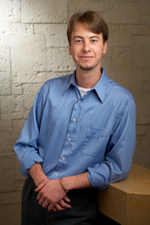 ---
Stories by Derek Huntington
When you're Made Local, you are a healthy part of a vibrant community and clean environment. Better food. Better for the economy. Better for you.
The official purpose of the task force is to "identify strategies to make Santa Rosa a stronger economic competitor, " with the ultimate vision of "a community that is a highly desirable place to live, work, and play." The official actions proposed to achieve this purpose and vision are "strategies focusing on business retention, business expansion, and business recruitment."
To help you find a local bank that is right for you, we have compiled research on Sonoma County banks and credit unions.
The Sonoma County Food Forum was held last Thursday, February 24th, at the Showcase Cafe in the Sonoma County Fairgrounds facility. The event was co-hosted by the Sonoma County Board of Supervisors and the Sonoma County Food System Alliance, a working group of organizations and individuals concerned about good food and healthy farms.
Local banks and credit unions play an important role in our local economy that increases the impact of the shift.
Get out and vote, and while you do, remember that your political votes are only the beginning of your power to make your voice heard.