Terry Garrett
Terry Garrett has been the co-managing member of Sonoma County GO LOCAL and Sustaining Technologies since 2009.
He also serves as a member of the Sonoma County Food System Alliance and as a board member of Sonoma County Economic Development Board and also on its Cannabis Task Force.
Prior to his work in local economic development, he published local newsweekly newspapers and magazines, and developed marketing programs for local retailers and restaurants. Currently he is co-publisher of the local food industry magazine, Made Local.
Contact: t.garrett@golocal.coop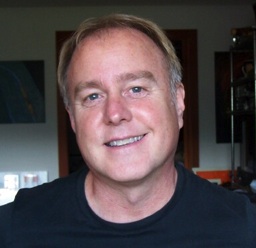 ---
Stories by Terry Garrett
Study after study has indicated the economic benefits to a local community when residents choose local businesses for purchases. It's called the economic multiplier effect. By choosing local first, the economic multiplier kicks in and we return $25 more of every $100 spent to recirculate in our local economy.
TED Talks: Richard Wilkinson takes the stage and enthusiastically presents the data that reveals the story about the growing gap between the rich and the poor and the consequent harm to society.
The case for smart economic development is simple but effective.
In short, the study reveals the relative strength of locally owned businesses expressed by an index score for every MSA. They measured the retail market share for chain stores nationwide and by each MSA, with the assumption that the remaining share belonged to local and regional retailers. The national baseline index equals 100, and Sonoma County's index is 128.3.
Friedman's Home Improvement is a founding member of GoLocal and Build Local Sponsor.
What is the Shift?

Shift represents moving purchases of goods and services from out-of-county-owned-businesses (OCOB) to locally-owned businesses (LOB). This includes purchases made by individual residents, visitors, businesses and local governments.
The examiner.com reports, "Starting a new decade and marking the beginning of its 15th year in business, Indigenous Designs has been awarded the Free Range Studios 2009 YouTopia Grant."
People all over the country are choosing to move their money out of bigger banks and into smaller, community-oriented financial institutions that generally avoided the reckless investments and schemes that helped cause the financial crisis.
One of GoLocal's goals is assisting education of community economics so that we can reclaim local economic power. An important aspect begins with you and your personal economics. How do you earn and spend your money?