About
Lunchtime Gatherings:
2nd Fridays monthly:
12-1pm when on Zoom

12-1:30pm when in-person at a restaurant location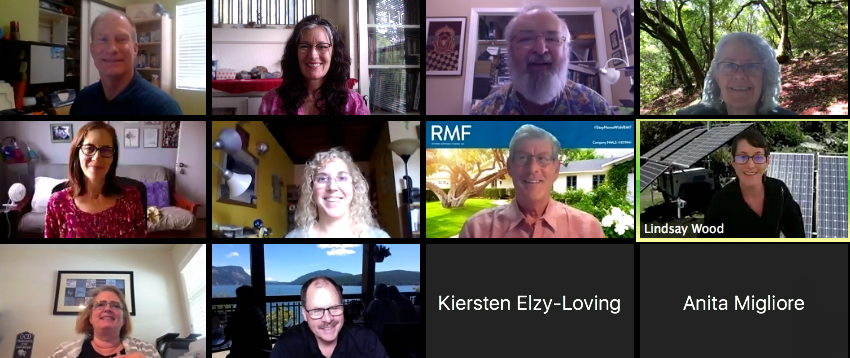 Refer Local lunchtime gatherings are open to GO LOCAL business and organization members. Member benefit: sign up to give a 10-minute featured member presentation - see form at bottom of this page. One to two available monthly.
Guests/non-members are welcome to attend a meeting to check it out and consider becoming a member.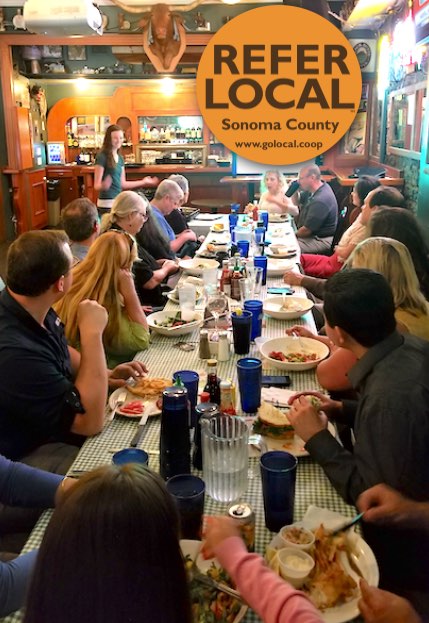 November 13, 2020:

VIRTUAL!
**This meeting will be via Zoom from 12-1.
Special talk and Q&A with a GO LOCAL business leader and board member: Chris Mann, Chairman of the Gourd, Guayaki. Chris will share how his team manages and adapts in disruptive times.
December 11, 2020: VIRTUAL!
**This meeting will be via Zoom from 12-1.
Special talk and Q&A with GO LOCAL member Kayse Gehret, Owner of Soulstice Spa. Kayse will discuss her insights on the importance of customer communications during disruption.
January 8

, 2021:

VIRTUAL or in person
Special talk and Q&A with GO LOCAL member Amy Covin, Owner of Amy's Wicked Slush. Amy will discuss how she navigates major business decisions during challenging times to keep the lights on and the slush flowing.
February 12, 2021:

VIRTUAL
May 14, 2021:

VIRTUAL or in person
June 11, 2021:

VIRTUAL or in person
July 9, 2021:

VIRTUAL or in person
---
What is Refer Local?
Refer Local is a monthly business networking luncheon for GO LOCAL members and guests every 2nd Friday at rotating restaurant locations.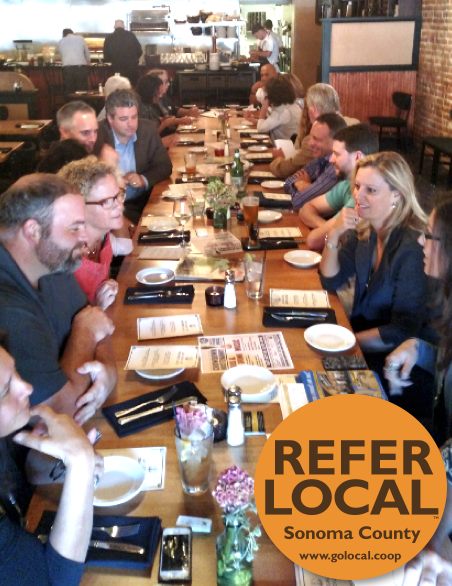 Why participate?
The driving spirit is building a stronger GO LOCAL business community through quality relationships, working together, and creating referral connections.
Refer Local provides a social format to work together to share and gain customers, which in turn helps strengthen the local economy. Participants provide their energy and expertise to help our community keep our dollars local.
Who can participate?
Membership in Refer Local is for GO LOCAL business or organization members. Interested business persons can also attend on their own as a guest.
Guests: Refer Local members are welcome to bring guests to a meeting, including non-members. To attend Refer Local lunches regularly, become a GO LOCAL business member.
New Members: All participants are encouraged to solicit new members into the program and into GO LOCAL.
Group Makeup: There is no restriction on the number of businesses from the same industry.
What are the meetings like?
The agenda for the meetings is generally as follows:
Informal networking - at beginning, when lunch is served, and at end
Brief introductions by all attendees and host - 20 minutes
Member Spotlight(s) - 10-20 minutes
GO LOCAL updates - 10 minutes
---
10-Minute Member Spotlight : A GO LOCAL member will be featured at each meeting. This member may present to the group about themselves and their business, including time for Q&A. Spotlighted members are encouraged to bring a raffle prize for attendees.
SIGN UP NOW TO BE A FEATURED BUSINESS AT A 2020 MEETING:
Dec. 11, 2020
Online
online
Santa Rosa, California
95401